Border Radius
The AinoBlocks plugin adds responsive border radius block settings to a number of blocks. You can find the setting in the block settings sidebar. Choose to set the border radius to all sides or individually to top left, top right, bottom left or bottom right.
The settings result in CSS classes br-all__xl, btl__xl, btr__xl, bbl__xl and bbr__xl. The values result in the following pixel values:
Name   desktop (px)   mobile (px)

xxs     10            10
xs      20            15
s       30            20
m       40            25
l       50            30
xl      60            40
xxl     70            50
3xl     80            60
4xl     90            70
round   100%          100%
For example, setting the border top left of the Card block to 'm' will result in a border radius of 40px and a CSS class of btl__m added to the block.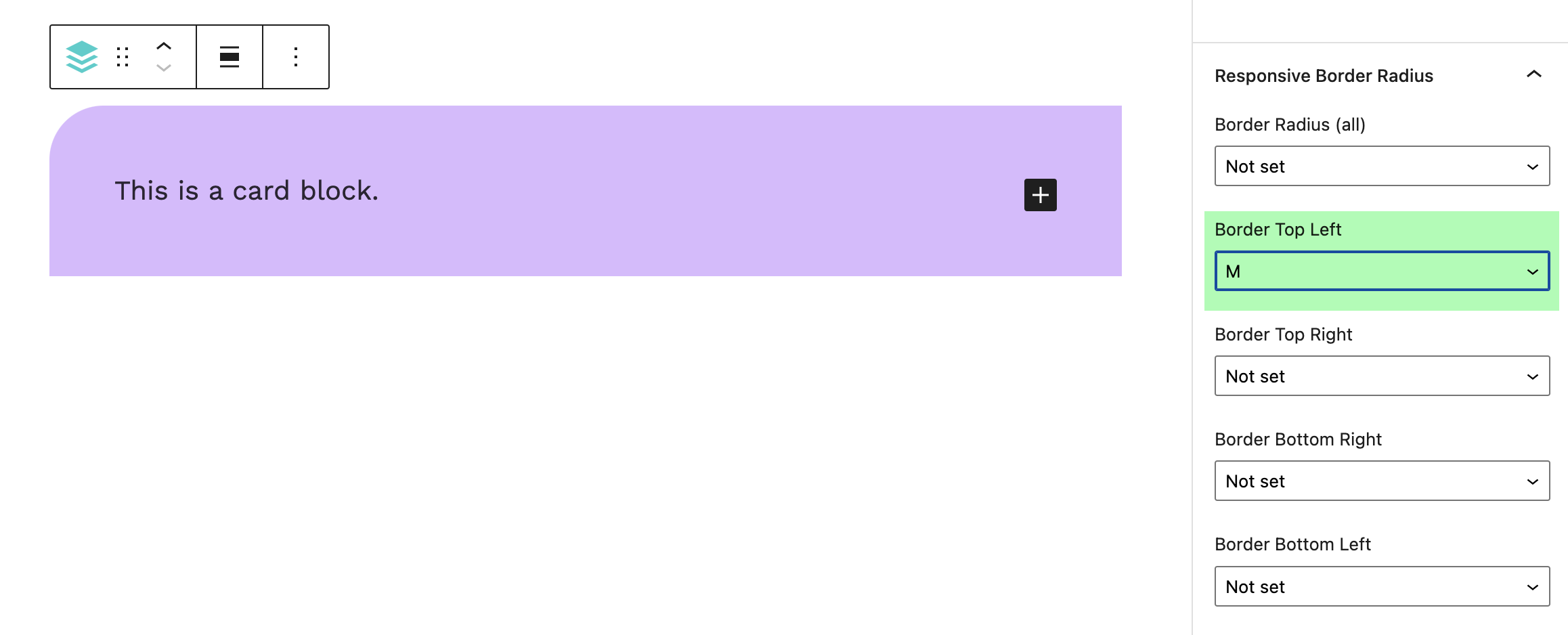 Available in blocks:
Cover
Group
Columns
Heading
Paragraph
Image
Gallery
Quote
List
Spacer
AinoBlocks Buttons
AinoBlocks Divider
AinoBlocks Grid
AinoBlocks Grid Item
AinoBlocks Flexbox
AinoBlocks Flex Item
AinoBlocks Badge
AinoBlocks Testimonial
AinoBlocks Timeline
AinoBlocks Timeline event